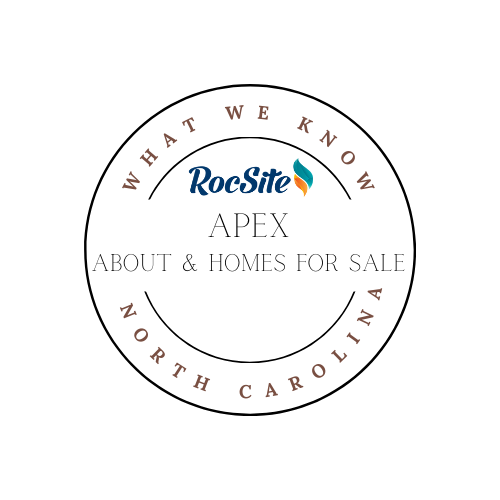 Apex, North Carolina: 4 Top Discoveries on Our Journey
About Apex, NC and what it has to offer
Apex, North Carolina is a small town located in Wake County. Known for its small-town charm, excellent schools, and proximity to the Triangle area, Apex is a great place to live, work, and visit. If you're considering moving to Apex, there are many things to consider, such as parks, schools, colleges, and shopping options.
Apex has a variety of parks and green spaces for residents and visitors to enjoy. The most popular parks in the town include Apex Nature Park, which offers hiking trails, fishing spots, and picnic areas, and Apex Community Park, which offers playgrounds, sports fields and a community pool. Additionally, the town is located near the American Tobacco Trail, which offers a 22-mile long trail for hiking, biking and running.
When it comes to shopping Apex offers many options. The town has a few small convenience stores and gas stations which sell basic necessities. Residents can also head to nearby towns such as Raleigh, Cary or Morrisville for a larger shopping options. The town also has a few supermarkets, hardware stores and retail shops.
Even though Apex is a small town, it has much to offer. With tons of small-town charm, excellent schools and proximity to the Triangle area make it an attractive destination for those considering moving to the area. The town's parks, green spaces and proximity to the American Tobacco Trail provide ample opportunities for outdoor activities and the town's proximity to nearby universities and colleges provide educational opportunities. Additionally, the town's proximity to nearby towns allows for easy access to job opportunities.
A little history about Apex
Apex, North Carolina is a small town with a population of approximately 45,000 located in Wake County.  With a rich history dating back to the late 19th century, the town was originally settled by European immigrants in the late 1700s and was officially incorporated in 1873.
The town's history is closely tied to the railroad industry. The town was named after the Apex Railroad Depot, which served as a hub for the transportation of goods, particularly agricultural products. The depot was a significant contributor to the growth and development of the town. The town's economy is based on service-based industries, such as retail and healthcare. The town is also home to a small number of light manufacturing and distribution businesses.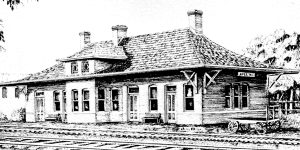 With all this diversity, Apex remains a small, close-knit community with a strong sense of tradition and history. Visitors can explore the town's history by visiting sites like the Apex depot museum and the Apex downtown historical district.
Plenty of places to get your eat on in Apex, here are just a few
From farm-to-table restaurants to food trucks and fine dining, Apex has something to offer for every taste. Here is a list restaurants in Apex, NC that you should check out.