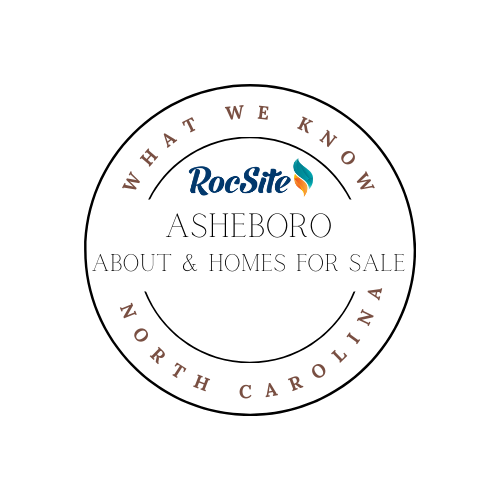 Asheboro, North Carolina: Top 10 Serendipitous Finds
Asheboro, North Carolina is a charming and thriving city that offers a wealth of activities, amenities, and attractions for residents and visitors alike. Asheboro is located in the heart of North Carolina, about 60 miles southeast of Greensboro and about 80 miles west of Raleigh with Charlotte and Fayetteville south of Asheboro. With its central location, Asheboro is easily accessible from many major cities in the state and the Southeast region. Cities nearby include High Point, Siler City, and Lexington.
Parks and Recreation:
Asheboro is home to several beautiful parks, including North Asheboro Park , this park has a pool, baseball field, a playground, shelter for rental, disk golf, volleyball, and walking trails. Another popular park in the area is the the Bicentennial Park located in downtown Asheboro. There are tons of events at this park including a summer concert series hosted by the city. The park is also available for rental for any event you may need it for.
Colleges and Universities:
Asheboro is home to Randolph Community College, which offers a wide range of associate degree and certificate programs. This affordable and accessible college is a great option for students who want to further their education and start a new career. Near Asheboro you can also find a plethora of other colleges and universities which include High Point University, Guilford Technical Community College, and South University- High Point.
Shopping: Asheboro is home to a variety of shopping options, including the Asheboro Mall, which is the largest shopping mall in the area and features a variety of retailers, including department stores, specialty shops, and restaurants.
Businesses: Asheboro is home to a thriving business community, with a variety of industries represented, including manufacturing, healthcare, education, and retail. With its central location and strong business environment, Asheboro is a great place to start or grow a business.
Asheboro, North Carolina is a dynamic and growing city that offers a wealth of opportunities for residents and visitors alike. Whether you're looking for a great place to live, work, or play, Asheboro has something to offer everyone. So if you're in the area, be sure to check out this charming and thriving city!
Asheboro, North Carolina has a unique and fascinating history that dates back to the colonial era.
This charming city in the heart of North Carolina has a rich cultural heritage and a storied past that has helped to shape the city into what it is today. In this blog post, we'll take a closer look at the history of Asheboro and discover what makes this city so special.
Early History: Asheboro was first established in 1796, and it was named after Samuel Ashe, who was a governor of North Carolina during the late 1700s. During the 19th century, Asheboro was a thriving agricultural center, with cotton and tobacco being the main crops grown in the area. The city also played an important role in the Civil War, with several battles being fought in the area.
20th Century: During the 20th century, Asheboro underwent significant changes and growth. The city became a hub of manufacturing and industry, with several large factories being built in the area. Asheboro also became an important center of education, with several schools and colleges being established in the city.
Cultural Heritage: Asheboro has a rich cultural heritage, with a vibrant arts community and several museums and cultural institutions. One of the most notable cultural institutions in the city is the North Carolina Zoo, which is one of the largest zoos in the country and features a wide variety of animal species from around the world.
Preservation: Asheboro is committed to preserving its history and cultural heritage, with several historic sites and buildings being protected and restored. The city also has a vibrant and active preservation community, with many organizations and groups working to preserve the city's rich cultural heritage for future generations.
In conclusion, Asheboro, North Carolina is a city with a rich and fascinating history that has played a significant role in shaping the state and the region. With its commitment to preserving its heritage and its vibrant cultural community, Asheboro is a city that truly celebrates its past and embraces its future. If you're interested in learning more about the history of this special city, be sure to visit some of its museums and cultural institutions and discover what makes Asheboro such a unique and special place.
Asheboro, North Carolina is a city that is well known for its delicious and diverse food scene.
Asheboro is home to many local restaurants that offer a wide range of cuisine, from traditional southern dishes to international flavors. Whether you're in the mood for a quick bite or a sit-down meal, there's something for everyone in Asheboro. Some of the best restaurants in Asheboro include:
Magnolia 23: The best place for some down home southern cooking you'll find in Asheboro is Magnolia 23. Offering lunch and dinner options from a menu that's changes daily this restaurant is sure to please! Using fresh ingredients all of their meals are made from scratch.
America's Roadhouse:  Serving traditional American diner foods this is a favorite among the locals! They have an extensive menu of just about everything like burgers, salads, pasta, steak, seafood, and if you're feeling a little wild they also serve things like alligator, buffalo, and frog legs.
Something Different: With a mix of different cultures and cuisines this restaurants focus is to provide you with something different! They offer a range of cuisines like Mediterranean, American, Mexican, and even Italian. Everyone is sure to find something they love on the menu especially with their daily specials.
Everything Under The Bun: As their name states they have everything under the bun! This diner serves breakfast, burgers, sandwiches, hot dogs, and plates. They have a changing menu of specials and even desserts made daily. If you want a traditional diner feel and delicious meals from scratch this is your spot in Asheboro, NC.
Homes and property for sale in Asheboro, North Carolina on RocSite.com