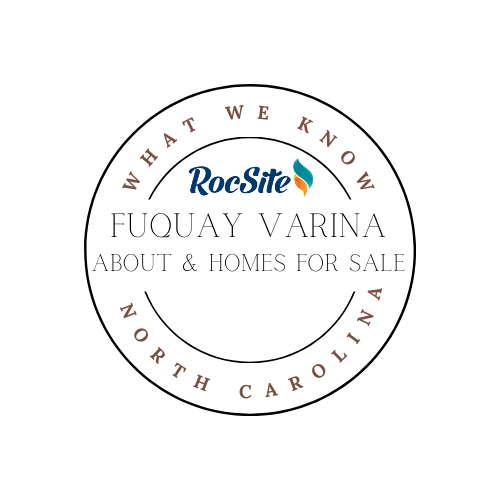 Fuquay Varina, North Carolina: Our time and our favorite top 10 places.
Fuquay Varina, North Carolina: A Guide to This Growing Community
Fuquay Varina, North Carolina is a vibrant and expanding community located in Wake County. This growing town is known for its rich history, beautiful parks, excellent shopping, and booming businesses. Here's a guide to everything Fuquay Varina has to offer.
Fuquay Varina is located just a short drive from Raleigh, North Carolina, making it an ideal location for those who want to live in a smaller town while still being close to the city. The town is also conveniently located near major highways, making it easy to get around.
Parks and Recreation: Fuquay Varina is home to several beautiful parks, including Fuquay Mineral Spring Park, South Park, and Falcon Park. These parks offer a variety of recreational opportunities, including walking trails, picnic areas, playgrounds, and more. They are a great place to spend a sunny day out with the kids or enjoy a peaceful afternoon.
Colleges and Universities:
Fuquay Varina is near to several colleges and universities, including a few Wake Technical Community College campuses, Strayer University, and Blue Light College. These institutions offer a variety of educational opportunities, from trade schools and vocational programs to bachelor's and master's degrees.
Shopping:
Fuquay Varina has a variety of retail options to choose from. From big-box stores and shopping centers to unique boutiques and specialty shops, there's something for everyone in this growing community. Whether you're in the market for a new outfit, home goods, or gifts, you're sure to find what you're looking for in Fuquay Varina. Some of the shopping centers in the area include Shoppes on Main, Fuquay Commons, and Hilltop Shopping Center.
Businesses and Employment:
Fuquay Varina is home to a thriving small business community, with a variety of companies and entrepreneurs who call this town home. From tech startups and service businesses to retail shops and restaurants, Fuquay Varina has a diverse range of businesses that are helping to drive its economy forward. With RTP being close by there is lots of opportunity for employment in the medical, tech, or manufacturing fields if you don't mind a little of a commute.
Fuquay Varina, North Carolina is a diverse and growing community that has something to offer everyone. Whether you're looking for a peaceful park, a college education, a shopping trip, or a thriving business community, this charming town has it all. So why not come see for yourself what Fuquay Varina has to offer!
The History of Fuquay Varina, North Carolina
Fuquay Varina, North Carolina is a town with an abundant and fascinating history. From its early days as a sleepy agricultural community to its growth into a thriving suburban town, Fuquay Varina has a story to tell.
Early History:
Fuquay Varina was originally known as two separate communities: Fuquay Springs and Varina. Fuquay Springs was named after the mineral springs that were found in the area, while Varina was a small farming community. The two communities merged in the late 19th century, and Fuquay Varina was officially incorporated as a town in 1907.
Agriculture: For much of its early history, Fuquay Varina was an agricultural community. Farmers in the area grew a variety of crops, including tobacco, cotton, and corn. In the early 20th century, the town became a hub for the tobacco industry, with many residents working in the fields or in the local tobacco warehouses.
Growth and Development:
In the mid-20th century, Fuquay Varina began to experience rapid growth and development. The town became a popular suburban area for those looking to escape the hustle and bustle of the city, and many new homes were built in the area. This growth continued into the 21st century, and Fuquay Varina is now a thriving suburban community with a population of over 19,000.
Historic Landmarks: Fuquay Varina is home to several historic landmarks, including the beautiful Fuquay Mineral Spring Park, which is built around the mineral springs that gave the town its original name. The park features a gazebo, picnic area, and walking trails, and is a popular destination for local residents. Another historic landmark is the Varina Railroad Depot, which was built in 1911 and is now a museum that showcases the town's history.
Fuquay Varina, North Carolina is a town with a rich and fascinating history. From its early days as an agricultural community to its growth into a suburban town, Fuquay Varina has a story to tell. Whether you're a local resident or just passing through, be sure to take some time to explore the town's rich history and appreciate the many landmarks and monuments that have helped to shape this community.
Restaurants:
Fuquay-Varina, North Carolina is a small town located in the heart of the Tar Heel State that offers a unique blend of Southern charm and modern amenities. One of the things that this town is best known for is its exceptional dining scene. Whether you're looking for casual cafes, upscale restaurants, or food trucks, you'll find something to satisfy your cravings in Fuquay-Varina. In this post, we'll take a look at some of the best places to eat in this charming town.
Garibaldi Trattoria: Voted the #1 restaurant in Fuquay-Varina and serving the best Italian food around this restaurant is sure to please. They are known for their various styles of pizza but they also serve numerous pasta dishes as well as smaller options like calzones and stromboli. Their pizza is hand-tossed and everything is freshly made. Here you can enjoy a family atmosphere and a large meal that is sure to be delicious.
Stick Boy Bread Co.: Opening in 2008 this Bakery has become a staple in the area. Starting as a part-time employee at their original location in Boone, NC the owner of the Fuquay-Varina location made a place for the community to come together. They offer a rotating selection of breads as well as a seasonal menu of pastries, desserts, and other baked goods. They also offer smoothies and specialty coffee which goes great with a pastry in the morning!
Zeera Indian Restaurant: Offering authentic Indian cuisine using recipes from their mothers kitchen this family prides themselves on serving delicious food with fresh ingredients. Some of their specialties are Naan, tandoor, and a variety of curries. Their mission is to share good food, love, and connecting the community.
The Mason Jar Tavern: Serving everything they can out of a mason jar they offer a full menu of modern twists on many southern dishes as well as salads, tacos, sandwiches, and wings. There is something on their menu for everyone no matter what you're in the mood for. To go with your meal you can enjoy a lager from their brewery The Mason Jar Lager Co.
These are just a few of the many great places to eat in Fuquay-Varina. No matter what type of cuisine you're in the mood for, you're sure to find something delicious. So, whether you're a local or a visitor, be sure to check out these dining hotspots and taste what Fuquay-Varina has to offer!
Homes and property for sale in Fuquay-Varina, North Carolina on RocSite.com