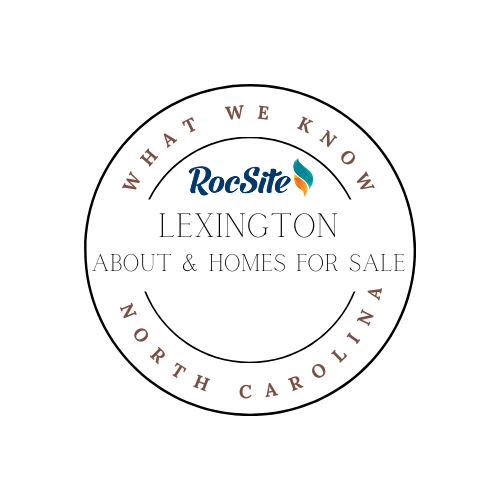 Lexington, North Carolina: Our Top 10 Scenic Drives and Delicious Eats
Lexington, North Carolina is a charming city located in the heart of Davidson County.
This town offers a unique blend of small-town charm and modern conveniences, making it an ideal place to live, work, and play. In this blog post, we'll take a closer look at Lexington's location, parks, colleges, shopping, and businesses.
Lexington is conveniently located just an hour from both Greensboro and Winston-Salem, two major cities in North Carolina. This proximity to these cities offers residents access to all of the conveniences and amenities of a big city, while still allowing them to enjoy the peace and quiet of a small town.

Parks and Outdoors
Lexington has several parks that offer residents plenty of opportunities for outdoor recreation. Some popular parks in the area include Finch Park, Old City Lake Park, and the Lexington Recreation Center. These parks offer amenities like hiking trails, picnic areas, playgrounds, sports fields, and event rentals.

Colleges and Universities
Near Lexington you can find numerous colleges, including Davidson-Davie Community College, University of North Carolina Greensboro, Bennett College, and Catawba College which both offer a wide range of educational programs and resources for students.

Shopping and Entertainment
Lexington has a variety of shopping options for residents, from local boutiques to national retailers. One popular shopping destination in the area is Uptown Lexington, a charming shopping district that offers a variety of unique shops and restaurants. Near by in Greensboro you can find the Four Seasons Town Centre and in Winston-Salem there is Hanes Mall.
Businesses and Employment
Lexington has a thriving business community, with many local and national companies calling the city home. From healthcare providers to manufacturing companies, there is a wide range of businesses in Lexington that offer employment opportunities for residents. Some of the biggest in the area are Lexington Memorial Hospital, Lolly Wolly Doodle, Davidson County, and Navis Global.
Lexington, North Carolina is a fantastic place to live, work, and play. With its convenient location, beautiful parks, quality education, shopping options, and thriving business community, there's something for everyone in this charming city. Whether you're a family looking for a place to call home or a business looking for a great place to grow, Lexington is definitely worth considering.
Lexington, North Carolina is a richly historic city.
From its humble beginnings as a small frontier settlement to its current status as a thriving city, Lexington has a rich and fascinating history that is worth exploring.
Early Life: Lexington was originally settled in the late 1700s by pioneers and frontiersmen who were attracted to the area by its fertile soil and abundant natural resources. Over time, the town grew and prospered, becoming an important center of commerce and industry.
The Civil War: Lexington played a significant role in the Civil War, serving as a Confederate supply center and hospital during the conflict. Many of the city's historic buildings, including the historic Lexington Courthouse, served as military headquarters and hospitals during the war.
Post-Civil War: After the Civil War, Lexington experienced a period of rapid growth and development. The city became an important center of agriculture and manufacturing, with several major industries, including textiles, furniture, and tobacco, taking root in the area.
The 20th Century: In the 20th century, Lexington continued to grow and evolve, becoming an important center of education, healthcare, and commerce. During this time, several major colleges and universities were established in the area, and the city's downtown district was revitalized, attracting a new generation of businesses and residents.
Today: Today, Lexington is a vibrant city that is proud of its rich history and heritage. From its charming downtown district to its historic landmarks, Lexington offers residents and visitors a glimpse into the past and a glimpse into the future.
Lexington, North Carolina is a city with a rich and fascinating history that is well worth exploring. Whether you're a history buff or just someone who appreciates the beauty and richness of the past, Lexington is definitely a place you'll want to visit. So, if you're in the area, be sure to stop by and learn about the rich history of this incredible city.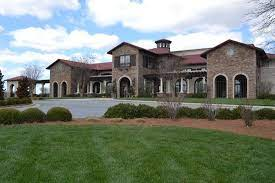 Lexington, North Carolina is a bustling city that is known for its delicious food, friendly locals, and Southern hospitality. Known among the locals as the "BBQ mecca" you will find no shortage of amazing barbeque! Whether you're a resident or a visitor, you'll find plenty of great places to eat in Lexington. Here are the top five restaurants in Lexington, NC.
Lexington Barbeque: This is the #1 restaurant in Lexington serving their unique Lexington style-barbeque. Started in 1962, this restaurant has gone from a small café to a nationally known barbeque loved by everyone. Still family owned and operated they serve the best food around!
Barbeque Center Inc: Starting as a small pit at the dairy center across the street to sell something during the winter, Barbeque Center Inc. has grown into a well-loved barbeque restaurant. They are the oldest restaurant in downtown Lexington that cooks on pits. They strive to give every customer a custom experience going so far as to separate specific cuts of meat so you get what you want. On their menu you can find just about everything and they even still sell tons of ice cream! If you still aren't convinced, Barbeque Center Inc. had been featured in Southern Living, appeared on Good Morning America, and had been in various newspapers.
Red Donut Shop: Newer to the area this donut shop is family owned and they are serving up the best donuts and other baked goods in the area. Their name comes from the Red Pig which is the name of the former occupant of their space. The family has a very interesting story on how they got into the donut business and their extended family owns donut shops around the country.
Childress Vineyards Bistro: This restaurant is on the beautiful property of Childress Vineyard owned by Richard Childress, former NASCAR driver and current NASCAR team owner, who fulfilled a long time dream and opened his very own vineyard in 2004. The bistro exclusively serving lunch and brunch on Sundays. Their menu has something for everyone no matter if you want just a sandwich or something more sophisticated like duck or seafood. Childress Vineyards is one of the more well-know vineyards in the state making world-class wine. By following a very specific process they have won over 750 medals for their wine.
Lexington, North Carolina is a food lover's paradise. Whether you're in the mood for classic Southern barbeque, contemporary American fare, or sweet treats, you're sure to find something to love in Lexington. So, if you're in the area, be sure to stop by and experience the delicious food that this amazing city has to offer!
Homes and property for sale in Lexington, North Carolina on RocSite.com