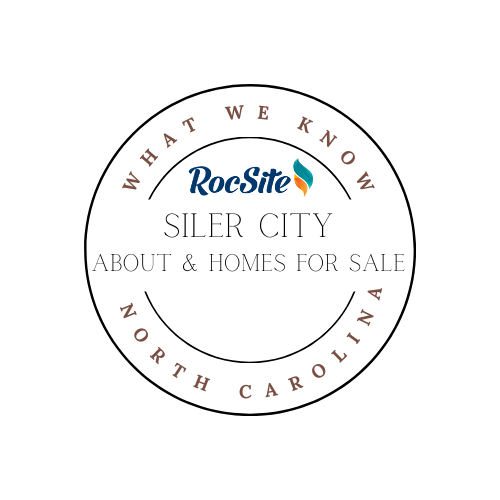 Siler City, North Carolina: Top 10 Serendipitous finds we have Discovered
Siler City, NC: A Thriving Community with Something for Everyone
Located in the heart of North Carolina, Siler City is a small town that boasts a rich history and a thriving community. With its easy access to major cities like Greensboro, Durham, and Raleigh, Siler City has become a popular destination for families, retirees, and young professionals alike. It's a great place to be if you are looking to live within reach of a big city without having to pay big city prices or live big city life.
Siler City has an abundance of parks and outdoor recreation opportunities. The town is home to several public parks, including Bray Park Sports complex, which offers a few lighted baseball fields, soccer fields, tennis courts, and sand volley ball courts. Boiling Lane Park is another popular destination for outdoor activities, offering a walking track, shelters for rental, grills, a playground, and open greenspace. Within Siler City you can also take advantage of their aquatic center open during the summer, the community center, or one of their gymnasiums.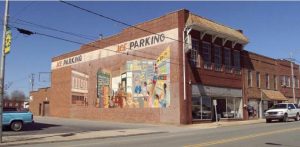 For those who are looking for a higher education, Siler City is also home to Central Carolina Community College has a campus located in the town, offering a wide range of programs and courses for students of all ages. Additionally, the University of North Carolina at Greensboro and Elon University are both just a short drive away, providing even more opportunities for higher education.
When it comes to shopping, Siler City has plenty to offer for the small business lovers. From local farmers markets to big-box retailers, there is something for everyone. There is no shortage of local businesses, including small boutiques, antique shops, and specialty stores. You also have access to various chain stores for your groceries and other necessities.
Siler City is a fantastic community that offers something for everyone. Whether you're looking for outdoor recreation, higher education, Siler City has it all. With its rich history and thriving community, Siler City is the perfect place to call home.
Siler City, North Carolina: History
Siler City is a small town located in Chatham County, North Carolina. It has a rich history that dates back to the mid-19th century. In 1847, David Siler, an enterprising man from Virginia, purchased 500 acres of land in the area and established a small community that would later become known as Siler City.
The town's first major industry was agriculture, with cotton and corn being the main crops grown in the area. During the Civil War, Siler City was a Confederate stronghold and saw its fair share of battles and skirmishes. After the war, the town experienced a period of growth and prosperity, with new businesses, schools, and homes being built.
In the early 20th century, Siler City underwent a period of modernization, with the arrival of the railway, telephone and telegraph lines, and a new water system. This period of growth was cut short, however, by the Great Depression, which had a significant impact on the town's economy.
Despite this setback, Siler City persevered, and by the mid-20th century, it had become a thriving hub for manufacturing and commerce. During this time, new businesses, such as hosiery and furniture factories, were established in the town, providing jobs and economic stability to the community.
In the latter part of the 20th century, Siler City continued to grow and evolve, becoming a hub for healthcare, education, and technology. Today, Siler City is a vibrant, bustling community with a rich history, a thriving economy, and a bright future ahead of it.
Siler City, North Carolina, is a small town with a big heart and a rich history. From its humble beginnings as a small agricultural community, to its current status as a thriving hub for commerce and industry, Siler City has always been a place of growth, resilience, and prosperity. If you want to learn more about the history of the city visit Silk Hope Heritage Farm Park. Here you will find a group of locals committed to sharing the history of the place they call home. They hold all kinds of events like raffles and even bingo and you can rent their facilities for events.
Siler City, North Carolina: A Foodie's Guide
Siler City, North Carolina is a small town with a big appetite for good food. From classic Southern cuisine to international flavors, this charming community has something to satisfy every palate. If you're looking for a delicious meal, here are some of the top places to eat in Siler City.
Johnson's Drive-in: This restaurant has been serving classic American diner food since 1946 Johnson's is well loved in the community. Here they only serve burgers, hot dogs, grilled cheese, chicken fingers, and fries all with various fresh toppings. Johnson's is considered one of the best burger places in North Carolina.
San Felipe Restaurante Mexicano: If you're in the mood for something a little spicier, head to San Felipe Restaurante Mexicano. This family-owned eatery serves up authentic Mexican cuisine at over 10 locations around the area. With a menu that features everything from tacos and burritos to enchiladas and tamales. If you aren't in the mood for the same things you can get everywhere else they have a rotating menu as well as a list of things you will only find at one of their restaurants!
Bestfood Cafeteria: BJ's Ice Cream & More: For those with a sweet tooth, BJ's Ice Cream & More is the place to be. This small ice cream shop serves up a wide variety of flavors, from classic vanilla and chocolate to more adventurous options like peach cobbler and blueberry cheesecake. Whether you're in the mood for a cone, a sundae, or a shake, BJ's Ice Cream & More is the perfect place to end your meal.
In conclusion, Siler City, North Carolina is a food lover's paradise, with a wide variety of dining options to choose from. Whether you're in the mood for barbecue, Mexican, farm-to-table cuisine, or ice cream, this charming community has something to satisfy every palate. So grab a fork and get ready to dig in!
Homes and property for sale in Siler City, North Carolina on RocSite.com