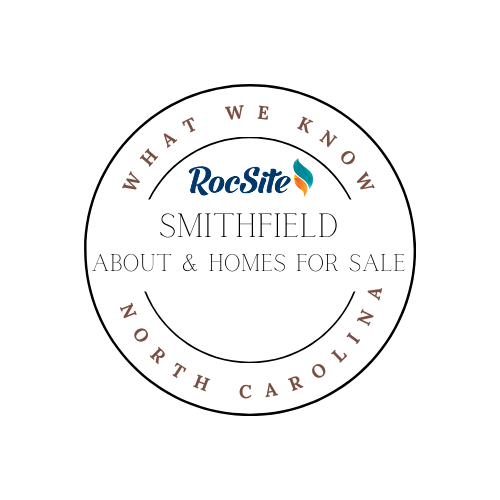 Smithfield, North Carolina: Top 10 Serendipitous we Discovered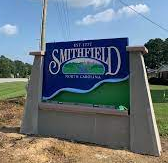 Smithfield, North Carolina is a small town located in the heart of Johnston County. Known for its rich history, beautiful parks, and thriving businesses, Smithfield is a wonderful place to visit or call home. In this post, we'll take a look at what makes Smithfield so special and what it has to offer residents and visitors alike.
Smithfield is conveniently located just a short drive from both Clayton, Benson and Goldsboro making it an ideal location for those who want to escape the hustle and bustle of city life without being too far from the action. With easy access to major highways, it's easy to get to Smithfield from anywhere in the area. Although a little farther out, Raleigh and Fayetteville are also not too out of reach.
History
Smithfield, North Carolina is a small town located in the heart of Johnston County with a rich history dating back to the late 1700s. The town was named after Smithfield, Virginia, which was the birthplace of some of its early settlers.
Smithfield was established in 1777 and was initially a small agricultural community. The town was an important center for agriculture, and its residents were known for their expertise in tobacco farming. In the mid-1800s, Smithfield became a hub of commerce and industry, with the establishment of a number of stores, hotels, and other businesses.
One of the most notable events in Smithfield's history took place during the American Civil War. The town was occupied by Union soldiers in 1865, and many of its buildings were burned as a result of the conflict. Despite this setback, the town was able to rebuild and recover, and it continued to grow and thrive throughout the late 1800s and early 1900s.
In the early 20th century, Smithfield became a hub for the tobacco industry, with a number of factories and warehouses being built in the area. The town was also a major center for transportation, with the completion of a railway line in the early 1900s, making it easier for goods and people to travel to and from Smithfield.
Today, Smithfield is a thriving community with a rich history and a bright future. The town is home to a number of historical sites and landmarks, including the Ava Gardner Museum, which celebrates the life and legacy of the famous actress and former Smithfield resident, Ava Gardner.
Parks and Recreation
Smithfield is home to several beautiful parks, including the Smithfield Town Commons Park and the Brack Wilson park which both offer scenic views of the river and the surrounding countryside. These parks are great for fishing, having a picnic, playing with your kids, or just relaxing. Another option is the Partnership for Children park which was built with intentions to allow a place for all children to be able to play together. If you only have fur babies there is also a very nice dog park in Smithfield to keep your dog entertained for hours and maybe even make some new friends!
Colleges and Universities
For those seeking higher education, Smithfield is home to Johnston Community College, which offers a wide range of academic programs and courses at a few locations around the area. If you are willing to travel out of the area there are a few colleges to choose from to further your education. Southeast of Smithfield there is the University at Mount Olive with campuses in both Mt. Olive and Goldsboro. Not too far North of Smithfield you can also find Strayer University. Both universities offer many different degree programs in all sorts of career areas.
Shopping and Entertainment
For shopping, Smithfield has it all. From national chain stores to locally-owned boutiques, there's something for everyone in the town's shopping district. The Downtown Smithfield Development Association works to promote local businesses and encourage growth in the area. There are a few shopping centers as well with grocery stores and other big box stores, If you really want to shop until you drop there is a Carolina Premium Outlets with all your favorite stores! Indoor shopping not your thing? Visit Brightleaf Flea Market and enjoy over 100,000 square feet of shopping even a produce market!
Businesses and Employment
Smithfield is home to a thriving business community, with a variety of businesses ranging from retail to manufacturing. In recent years, the town has experienced significant growth, with new businesses opening up and existing businesses expanding. A few of the biggest employers in the area are UNC Health, Johnston County, as well as various manufacturing and warehouse facilities.
Smithfield is a wonderful town that offers a unique blend of history, natural beauty, education, shopping, and business opportunities. Whether you're a resident, a visitor, or a business owner, you're sure to find something to love about Smithfield, North Carolina.
Restaurants:
Although Smithfield might seem like there's not a lot going on the dining scene is not one to ignore. There are so many hidden gems that are loved by locals and sought out by visitors traveling through the area. Here are a few notable restaurants that call Smithfield home:
San Marcos Mexican Restaurant:  If you are looking for fresh and authentic Mexican this is the place to go. At San Marcos they pride themselves on making delicious food with the highest quality ingredients. They have created the perfect environment no matter if you are going out for date night, celebrating with family, or just a casual lunch out with a friend.
White Swan BBQ & Fried Chicken: Made from an over 50 year old secret family recipe White Swan serves some of the best Eastern North Carolina barbeque in the Southeast. They have participated and won many barbeque competitions in the country for years and have been in numerous magazines and newspapers. Although they only offer takeout or catering you can still get your hands on some of their delicious barbeque.
SoDoSoPa: If you are looking for something a little less traditional this is the place to be. Offering mainly barbeque made up of recipes from several generations that come from three families this restaurant is definitely a crowd pleaser. While they are known for barbecue they also serve some funky takes on classic dishes as well as sandwiches, burgers and seafood. SoDoSoPa is definitely the place to go if you are looking for some good southern soul food!
Gotham's Deli: Owned and operated by native New Yorker and his family this is as close to a New York deli you can get. They have created a menu and space to make you feel like you've transported to The Big Apple! With an extensive menu of bagels, sandwiches, handcrafted salads, platters, and of course hot dogs there is definitely something for everyone. No matter if you are a native New Yorker yourself missing home or want to see what NYC eats are all about, if you're in Smithfield make sure you check this place out!
Smithfield, North Carolina has a rich and fascinating history that has shaped the town into the vibrant community it is today. From its humble beginnings as a small agricultural community to its growth as a hub for commerce and industry, Smithfield has a story to tell and a legacy to preserve.
Homes and property for sale in Smithfield, North Carolina on RocSite.com